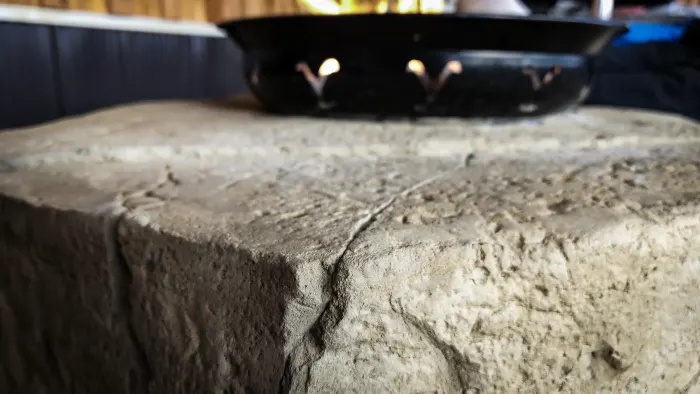 Functional And Stylish Custom Concrete BBQ Pits You Can Be Proud Of!
Concrete BBQ pits are the epitome of style and functionality. These custom-built cooking stations are crafted from durable and fire-resistant concrete, designed to withstand the rigors of outdoor cooking while providing a visually stunning centerpiece for your backyard. With our expertise in concrete craftsmanship, we can bring your vision of the perfect BBQ pit to life. At StoneCrete Artisans, we are masters of transforming ordinary backyard spaces into captivating outdoor retreats. Our backyard services specialize in creating custom concrete BBQ pits that elevate your outdoor cooking experience and enhance the overall ambiance of your backyard.
Our skilled artisans work closely with you to understand your preferences and design. Our ultimate goal is a concrete BBQ pit that fits your space and style. Whether you envision a sleek and modern design or a rustic and natural aesthetic, we have the versatility and creativity to make it a reality. Each BBQ pit is meticulously crafted, with attention to detail given to the carving, texturing, and finishing, ensuring a flawless and durable end result.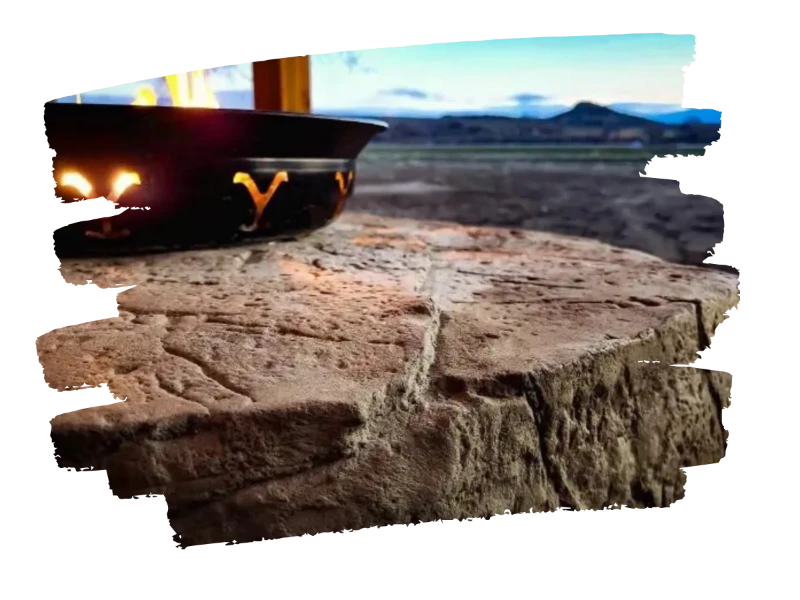 Beyond their visual appeal, our custom concrete BBQ pits are built to last. We utilize high-quality materials and advanced construction techniques to ensure strength, durability, and resistance to the elements. You can enjoy outdoor cooking and entertaining for years, knowing that your BBQ pit is designed and built with longevity in mind.
Experience the joy of outdoor cooking and entertaining with StoneCrete Artisans' custom concrete BBQ pits and fire features. Let us transform your backyard into a haven where memories are made and flavors are savored. Contact us today to discuss your vision and let our artisans bring it to life with their expertise and craftsmanship.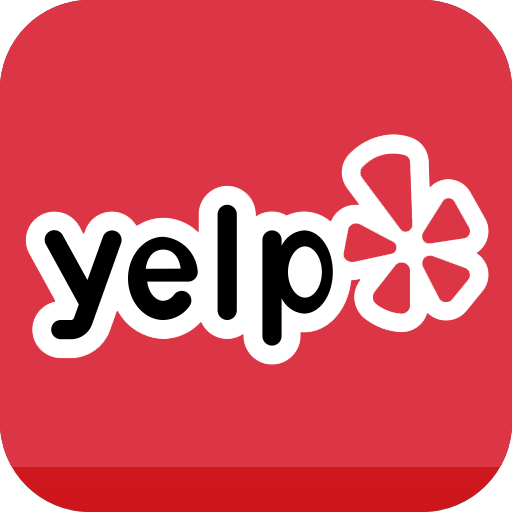 Rate Us on Yelp
Click To Leave A Review
Ignite Your Backyard's Potential With StoneCrete Artisans' Custom Concrete Fire Pits
Backyard Fire Features are a specialty of StoneCrete Artisans, and with our help, your backyard may become a stunning hideaway. Our specialty is in designing unique concrete fire pits that not only give warmth and ambiance but also include attractive hardscaping components, bringing beauty and usefulness to your backyard.
Custom concrete fire pits are the ideal focal points for your outdoor living space. Our trained artisans will work with you to create a fire pit that compliments your taste and fits your current overall exterior design. We can bring your idea to life with our skill in concrete craft, whether you want a contemporary, streamlined design or a rustic, natural style.
The perfect integration of hardscaping elements distinguishes our bespoke concrete fire pits. We recognize that a fire pit is about more than simply the fire. It is also about the surroundings. Hardscaping components such as sitting walls, beautiful stonework, or custom-built outdoor furniture may be included to create a unified and effective outdoor living environment.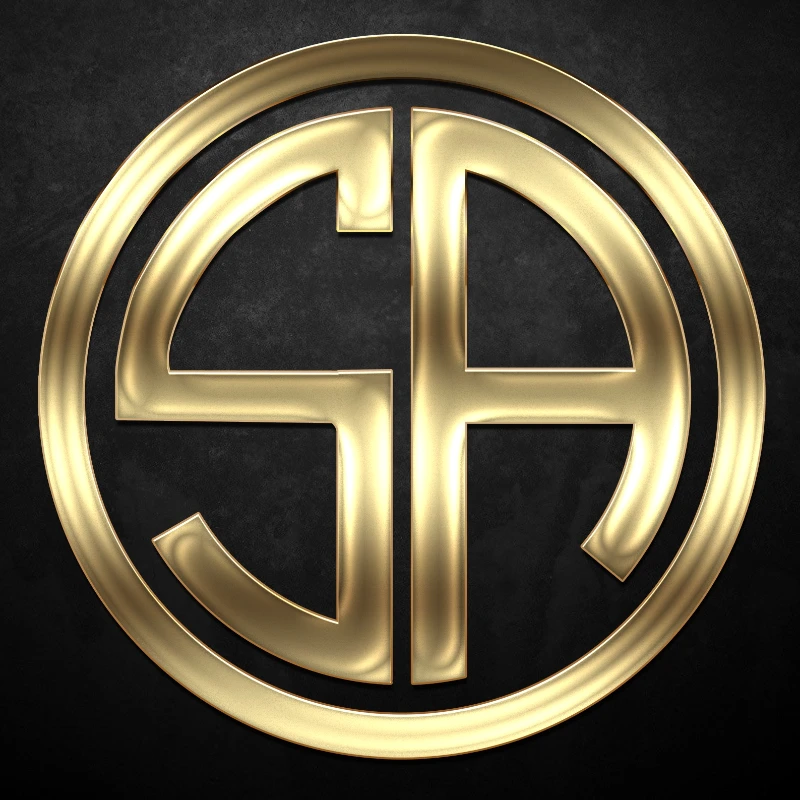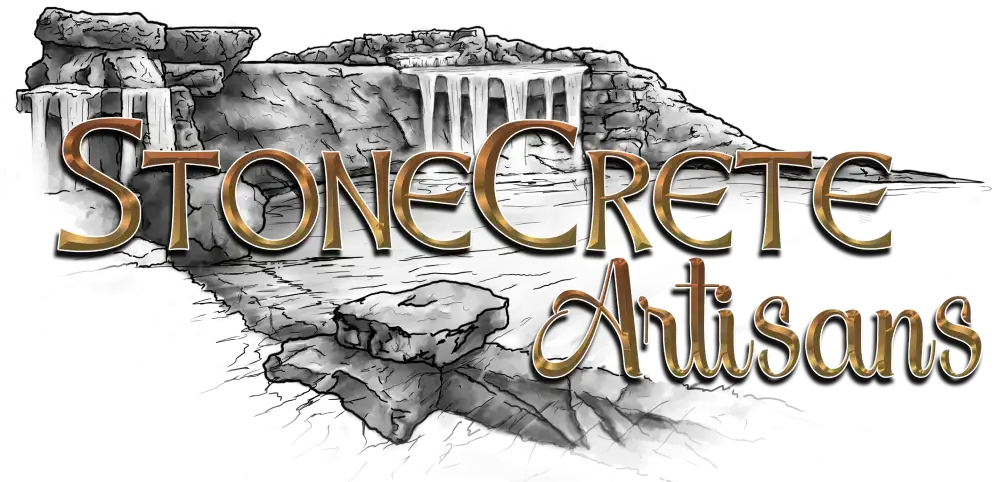 Our crew pays close attention to detail, ensuring that your custom concrete fire pits and hardscaping features are created accurately and creatively. We employ high-quality materials and modern procedures to guarantee longevity, so you may enjoy your fire pit for years to come. You can create an enjoyable and functional backyard oasis with StoneCrete Artisans' Backyard Fire Features services. Spend time with family and friends around a professionally built fire pit, surrounded by comfy seating and magnificent hardscaping elements. It's the ideal place for creating memories, hosting events, or just relaxing in your garden.
Our handcrafted concrete fire pits and hardscaping contractor services are beautiful and valuable. Allow us to transform your outside area into a retreat that expresses your personality and promotes your way of life. Contact StoneCrete Artisans now and allow our talented experts to build you your ideal concrete fire pit.