Serving All North American Regions!
Elevate Your Environment with StoneCrete Artisans Concrete Creations:
Welcome to Stonecrete Artisans, where creativity and craftsmanship merge to redefine concrete. Our expert team specializes in crafting stunning concrete designs that elevate the aesthetic appeal of your surroundings. From fireplaces and firepits to vertical carvings and water features, we reimagine the potential of this versatile material. With a dedication to innovation and a commitment to excellence, Stonecrete Artisans brings your design visions to life through the art of concrete.
Stonecrete Artisans not only pioneers in concrete craftsmanship but also masterfully crafts water features that resonate with nature's serenity. Immerse yourself in the tranquility of custom-designed waterfalls and ponds that seamlessly blend with your outdoor landscape. Whether you dream of a cascading waterfall or a peaceful pond, our designs bring the soothing sounds of water to your surroundings, creating a haven of relaxation and beauty.
At Stonecrete Artisans, we believe that concrete is more than just a construction material – it's a canvas for artistic expression. Our portfolio showcases a diverse range of projects, each a testament to the transformative power of concrete. Whether you envision a modern fireplace that radiates warmth or an outdoor oasis featuring intricately carved vertical designs, our team is skilled in creating bespoke concrete solutions that exceed your expectations.
Stonecrete Artisans offers a journey into the limitless possibilities of concrete, where innovation knows no bounds. Our concrete creations stand as a testament to the marriage of aesthetics and durability. Every project we undertake embodies the balance between artistic vision and concrete's robustness, resulting in timeless installations that endure the test of time. With a meticulous attention to detail and a dedication to superior craftsmanship, Stonecrete Artisans fuses form and function to redefine your spaces.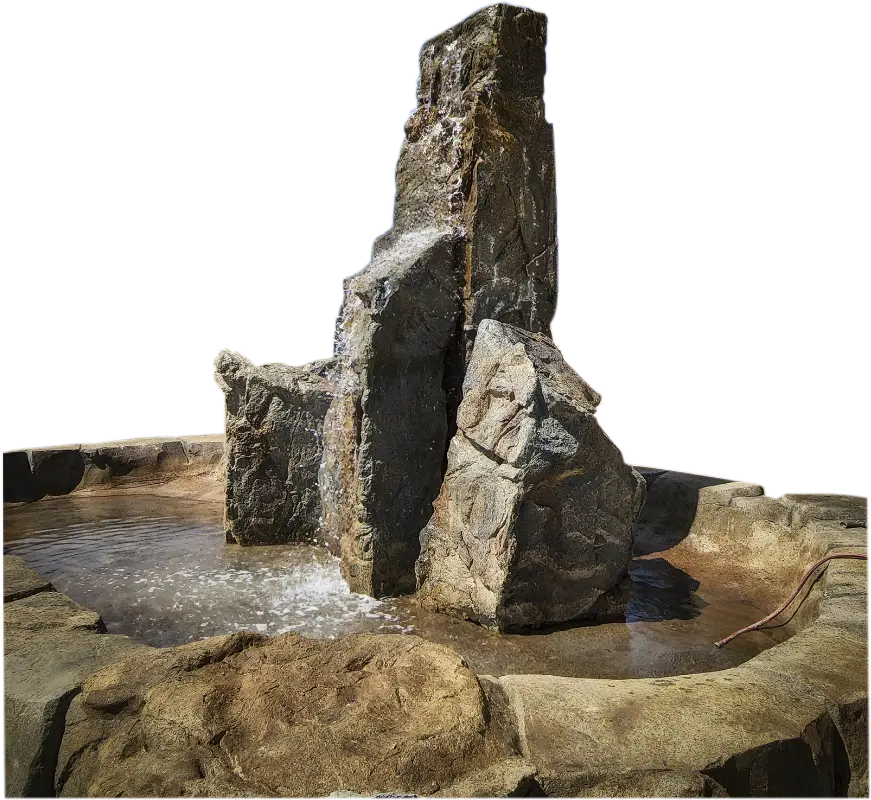 Elevating Outdoor Aesthetics with Stonecrete Artisans' Stacked and Carved Concrete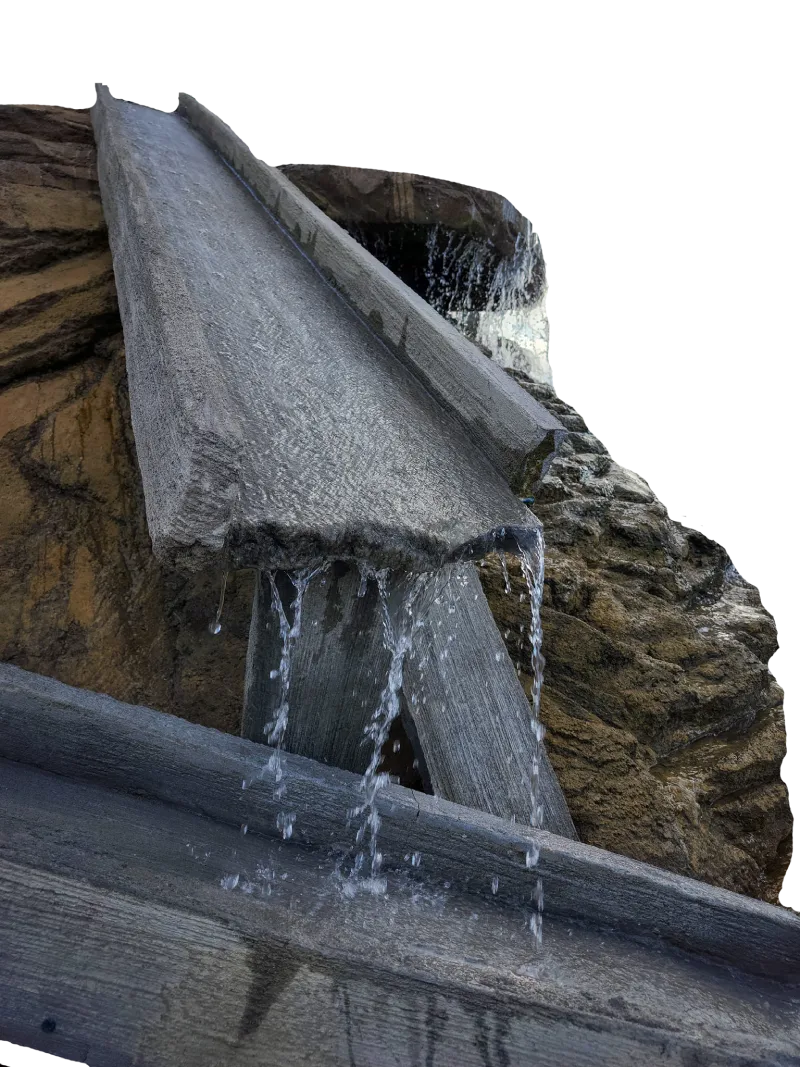 Traditional concrete now meets its innovative counterpart in the form of stack and carve concrete by Stonecrete Artisans. This technique brings a new level of sophistication to outdoor design, setting itself apart as a more viable option compared to conventional methods.

With stacked and carved concrete, we redefine landscaping and waterfalls, infusing them with a level of artistry and versatility that traditional approaches simply cannot match. With this amazing product known as Vertastone, you can create stunning designs that will elevate the beauty of your outdoor space and make your loved ones feel like they are in a luxurious retreat.

Impress your guests with unique and trendy designs that are sure to get everyone talking. This is the perfect time to unleash your creativity and make your outdoor spaces truly special. Don't settle for bland and uninspiring designs. Take the first step today and let Stonecrete Artisans' Stack and Carve Concrete help you create an outdoor oasis that will leave you feeling inspired and proud
When it comes to landscaping, our stacked and carved concrete technique opens up boundless design possibilities. Unlike traditional concrete, which can appear uniform and lacking in character, our method allows for intricate textures and patterns that replicate the natural world. This innovation enables us to create garden walls, walkways, and landscape elements with an authentic and artistic touch. The result is an outdoor space that resonates with beauty and blends seamlessly with nature's aesthetics.
Waterfalls take on a new dimension of elegance when crafted through Stonecrete Artisans' stack and carve concrete technique. Traditional methods may fall short in capturing the organic appearance of natural rock formations. In contrast, our approach allows us to create waterfall features that mirror nature's grace, complete with the visual appeal of textured stones. Each cascade becomes a masterpiece, evoking a sense of tranquility and connection to the outdoors, all while maintaining the durability necessary to withstand the elements.
The stack and carve concrete method offered by Stonecrete Artisans is an exceptional alternative to traditional concrete for hardscaping projects. Whether it's retaining walls, firepits, or outdoor kitchens and living area, our technique offers a level of aesthetic flexibility that is unparalleled. The ability to mimic the appearance of stacked stones or intricate carvings gives these elements a unique charm that resonates with nature's rugged beauty. Through this innovative approach, we redefine hardscaping, creating outdoor spaces that exude both functionality and artistic elegance.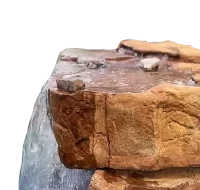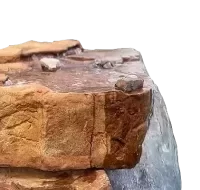 Work With The Unparalleled Decorative Concrete Contractor That Excels In Artistry And Quality
Let us transport you to a world where ordinary concrete surfaces are transformed into extraordinary masterpieces. At StoneCrete Artisans, it is not just your average decorative concrete contractor—we are the unrivaled pioneers in hardscaping and custom-carved designs. With our unwavering commitment to craftsmanship and an unwavering dedication to exceeding client expectations, we bring innovation and artistry to every project we undertake.
When it comes to custom carving designs and custom hardscape ideas, we go beyond the normal. Our team of skilled artisans possesses a deep understanding of the materials and techniques required to create stunning outdoor spaces that seamlessly blend functionality and aesthetics. From eye-catching patios and walkways to captivating retaining walls and fire pits, we breathe life into your outdoor dreams, making them a breathtaking reality.
We at our company believe that every detail matters, from the first sketch to the final stroke. With state-of-the-art tools and cutting-edge techniques, we meticulously carve designs that are tailored to your unique style and preferences. Whether you desire the elegance of natural stone, the warmth of wood grain, or a custom design that reflects your individuality, we bring your vision to life with unparalleled precision. At StoneCrete Artisans, client satisfaction is our driving force. We listen intently to your needs, working collaboratively to ensure that every aspect of your project is executed flawlessly. As a premier decorative concrete contractor, our passion for delivering exceptional results is evident in our unwavering attention to detail, prompt project completion, and budget-friendly solutions. If you are ready to elevate your outdoor space or transform plain concrete into a captivating work of art, trust the expertise of StoneCrete Artisans. We are not just decorative concrete contractors—we are the gateway to a world where creativity and craftsmanship converge to redefine the possibilities of hardscaping and concrete carving. If you are contemplating "hardscaping ideas near me," call us and see how we can help you.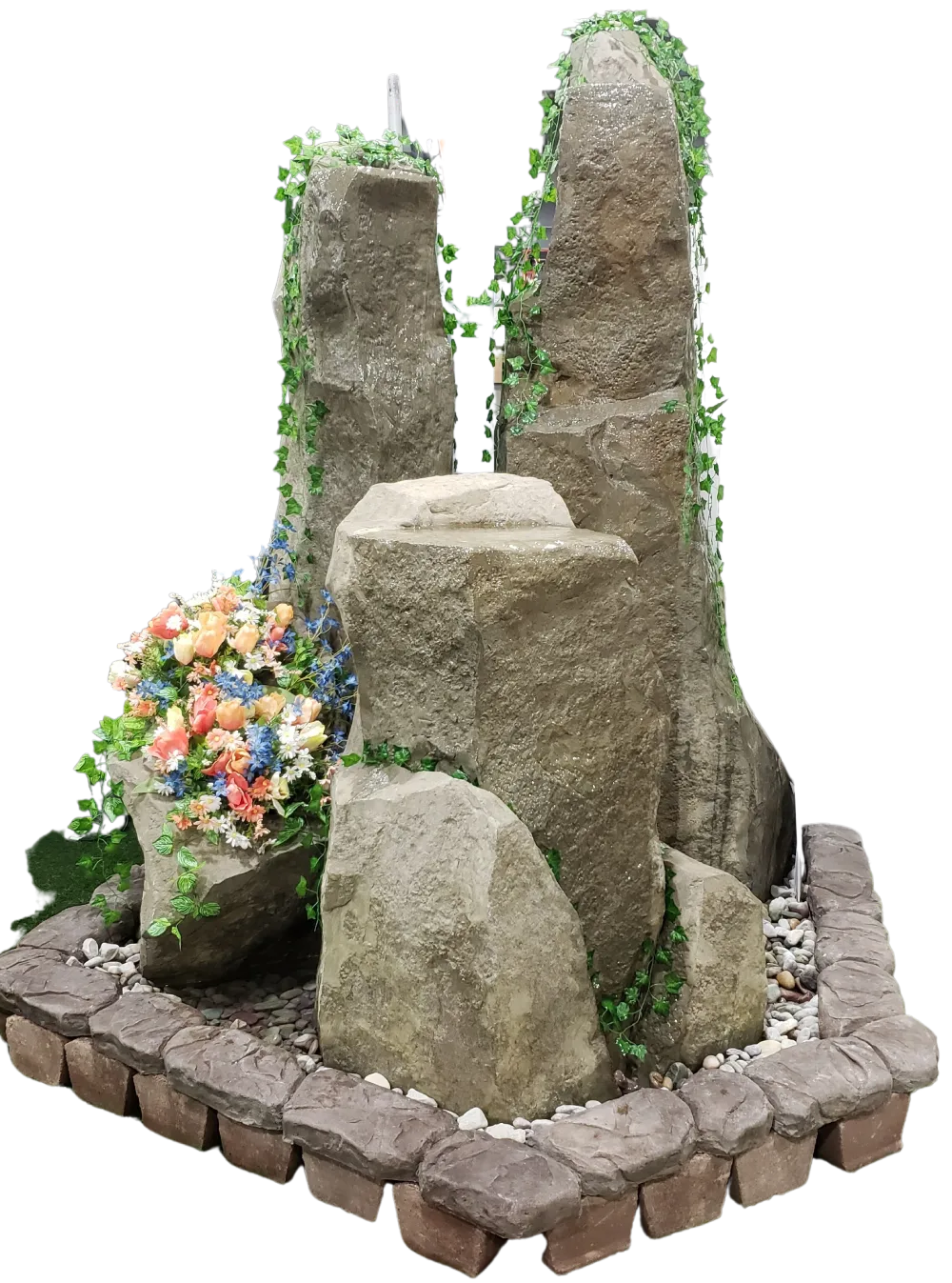 People Say The Nicest Things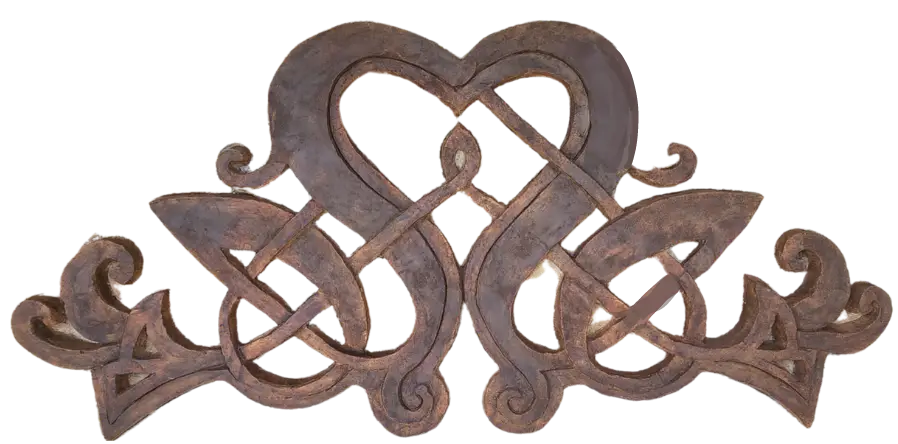 I can't recommend StoneCrete Artisan enough. Their attention to detail, personalized approach, and exceptional customer support have made them an invaluable partner. Thanks to their efforts, our business has experienced substantial growth, and our brand awareness has skyrocketed. They truly are experts in their craft.
Sarah Thompson
I highly recommend StoneCrete Artisan. Their attention to detail, personalized approach, and exceptional customer support have been instrumental in the growth of our business. Thanks to their expertise, our brand awareness has significantly increased. Working with StoneCrete Artisan has been a valuable partnership.
Michael Johnson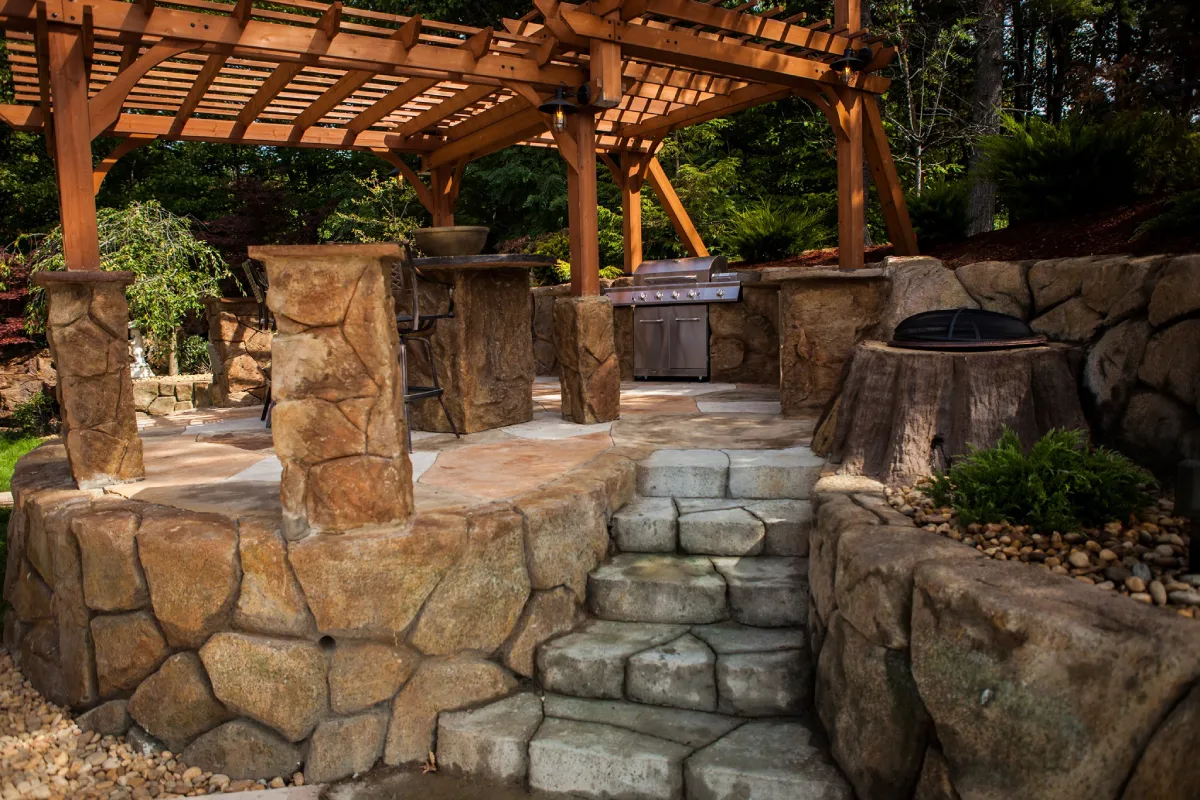 Level Your Outdoor Properties With Top-Of-The-Line From Our Carved Concrete Services
Looking to take your outdoor space to an entirely new level? Look no further than StoneCrete Artisans! Our expertly crafted carved concrete services are just what you need to transform your property into a stunning work of art. Imagine stepping into your backyard and being transported to a stunning oasis that takes your breath away. Our team of skilled artisans has the talent and creativity to transform your outdoor space into a work of art that will leave your guests in awe. Let us help you elevate your outdoor experience with our exceptional craftsmanship and artistic flair for concrete carving.
Imagine having your vision come to life right before your eyes! That's what sets us apart - we have the ability to make your dreams a reality. Let's team up and create an outdoor oasis that perfectly reflects your personal style and vision! We'll work closely with you to understand your unique preferences and aspirations for your outdoor space. Imagine having a team of skilled artisans who can bring your design vision to life! Our experts use their expertise to create custom carved concrete designs that perfectly align with your aesthetic goals. Whether you're looking to replicate the look of natural stone or wood grain or you want to craft intricate patterns that are entirely unique, our artisans have got you covered.